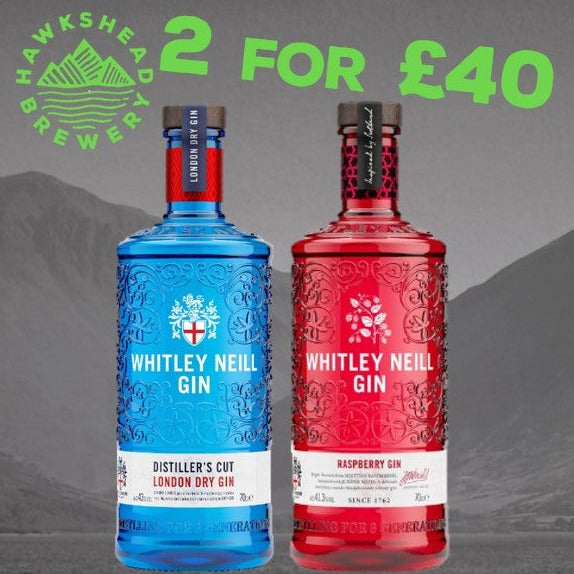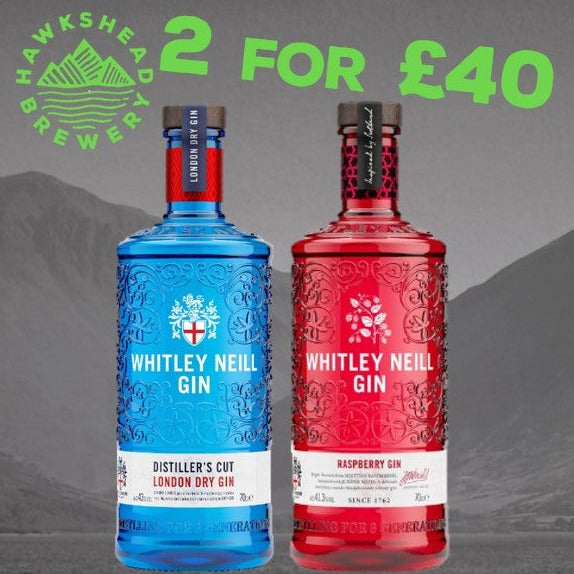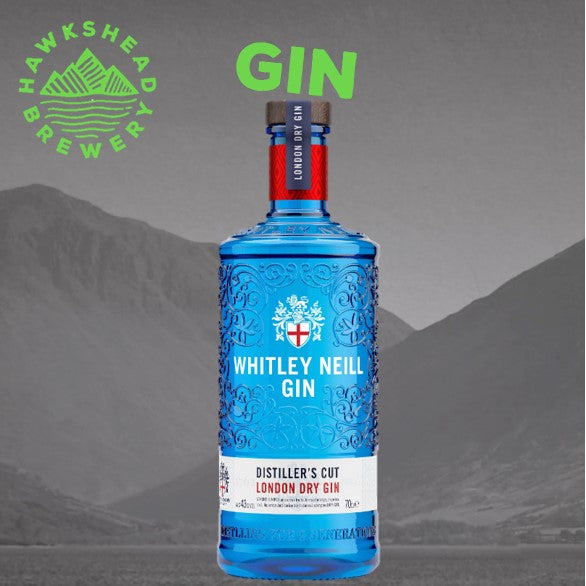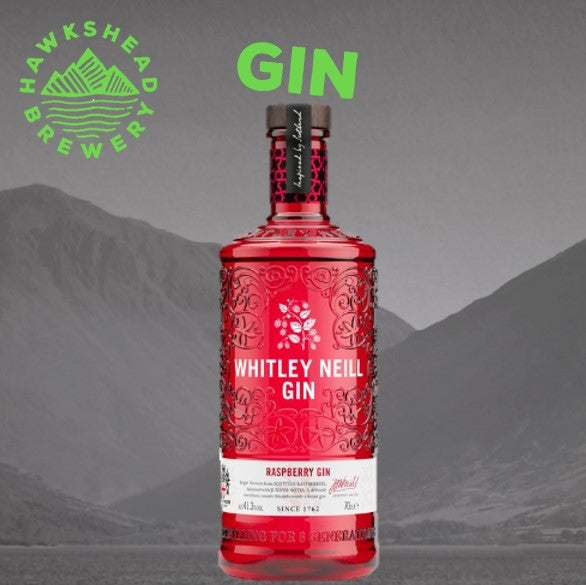 1 x Whitley Neill Distillers Cut Gin 70cl 43% 
&
1 x Whitley Neill Raspberry Gin 70cl 41.3% 
Whitley Neill Distillers Cut Gin
This gin represents a very classic London Dry expression, however focusing on just one citrus, dried orange peel. The profile is rounded with the earthy spice and bitter-sweet balance taking centre stage.
Whitley Neill

 

Raspberry Gin
An initial and distinct juniper, coriander and liquorice flavour that gives way to a bright, fresh vibrant taste of Scottish raspberries.
A perfectly balanced Gin with a delicate, fruity taste and a lasting citrus, raspberry flavour.
Luscious raspberries found in Scotland are balanced with juniper notes and has a delicate sweetness which rounds this deliciously Raspberry Gin. 

2 for £40! 1x Whitley Neill Distillers Cut & 1xWhitley Neill Raspberry Gin