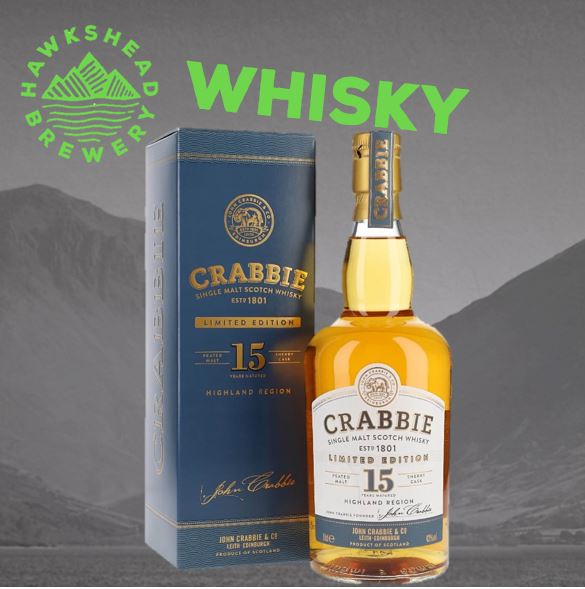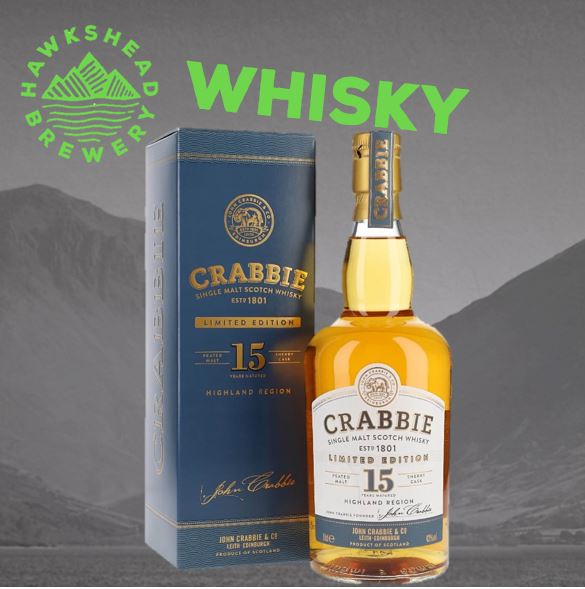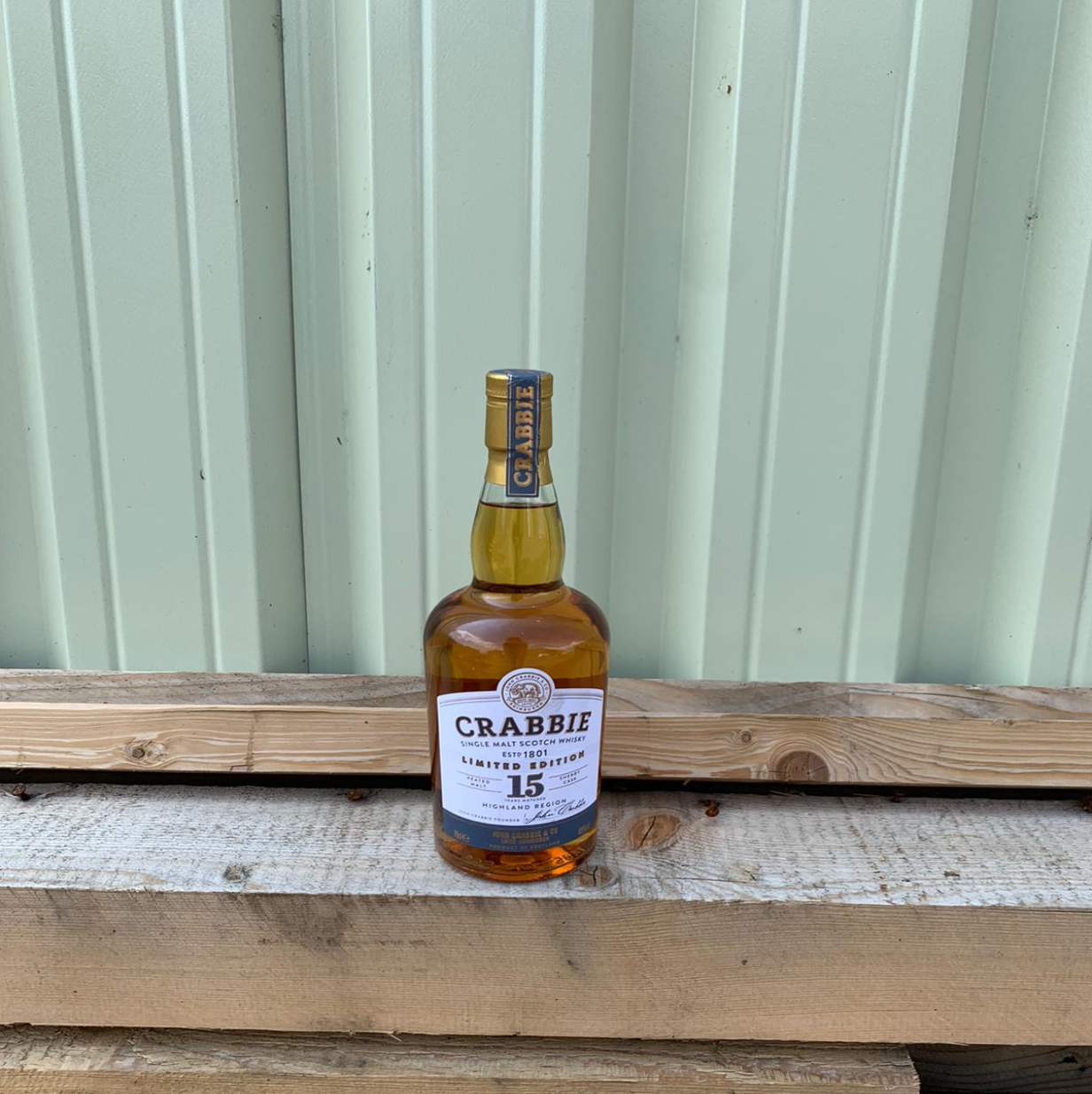 Crabbie 15 Year Old Single Malt Whisky 43% 70cl
John Crabbie's award-winning range of independently bottled whiskies come from the newly restored John Crabbie & Co of Edinburgh. John Crabbie was a whisky pioneer and one of the first to bottle whisky under his own name, purchasing from over 70 distilleries across Scotland.
A 15-year-old peated Highland single malt, matured in ex-cherry casks from the Jerrez region of Spain.
Tasting Notes:

Nose:
Beach campfire, salted caramel with subtle notes of citrus and fresh sea air.
Palate:
Dark chocolate, delicate smoke, grilled stone fruits with an undercurrent of savoury sea salt. 
Finish:
Long buttery finish with delicate smoke, complex mineral and coastal notes all wrapped up in luxurious chocolate.
Crabbie 15 Year Old Single Malt Whisky