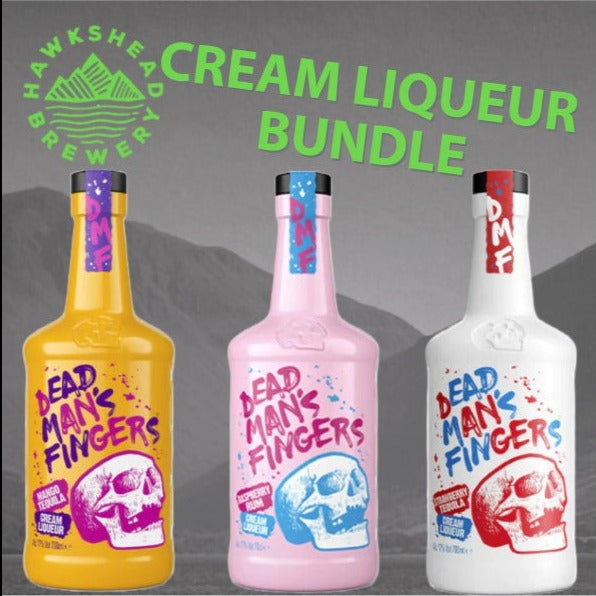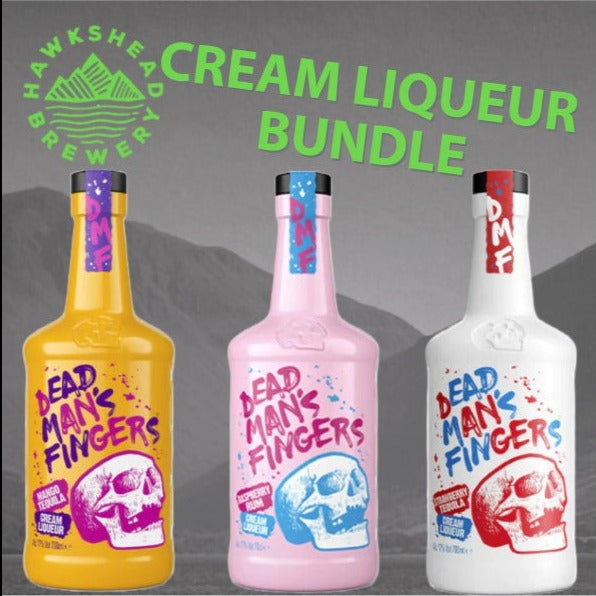 Did someone say shots?!
This amazing bundle is now only £35 for 3 bottles, reduced from £45
(Available online and in The Beer Hall)
Dead Man's Fingers Mango Tequila Cream Liqueur, 17% 70cl 
A smooth, luxurious mango cream liqueur made with Tequila Reposado. High quality Tequila combined with rich cream and tropical mango notes makes for a delicious drinking experienceTequila Reposado is aged in bourbon barrels for a smooth taste and a flavour of vanilla and honey. This ageing process allows the spirit to mellow and take on a deep and complex character. Great over ice, as a shot or mixed up in an indulgent cocktail like a Mango Cooler.
Dead Man's Fingers Rum Raspberry Cream Liqueur, 15% 70cl 
Dead Man's Fingers Raspberry Rum Cream Liqueur is a subtle blend of rum, raspberries and cream.Using Dead Man's Fingers outstanding Caribbean rum, which they have blended with a smooth rich cream revealing delectable raspberry flavours for a great tasting rum liqueur.
Dead Man's Fingers Strawberry Cream Tequila, 15% 70cl 
A smooth, luxurious strawberry cream liqueur made with Tequila ReposadoHigh quality Tequila combined with rich cream and fruity strawberry notes makes for a decadent drinking experienceTequila Reposado is aged in bourbon barrels for a smooth taste and a flavour of vanilla and honey. This ageing process allows the spirit to mellow and take on a deep and complex characterGreat over ice, as a shot or mixed up in an indulgent cocktail like a Strawberry Espresso Martini, or a Strawberry White
Dead Man's Fingers Cream Liqueur Bundle